Charming 10 bedroom property with sea view in gated area of Les Parcs de St Tropez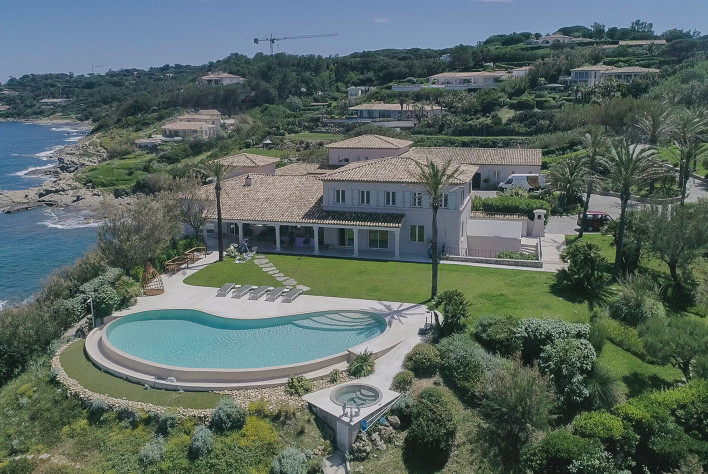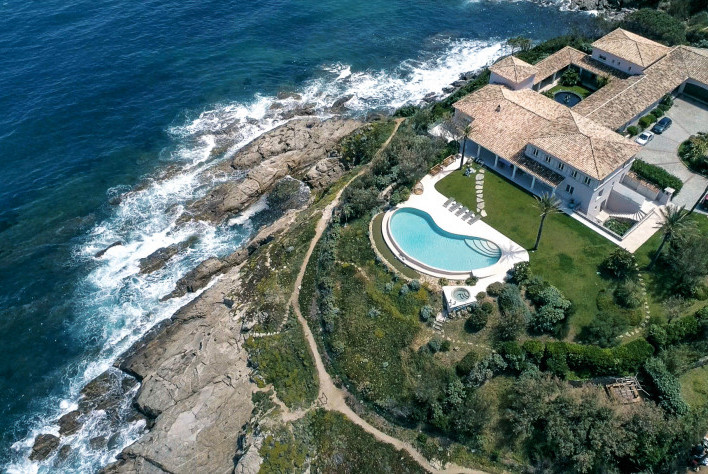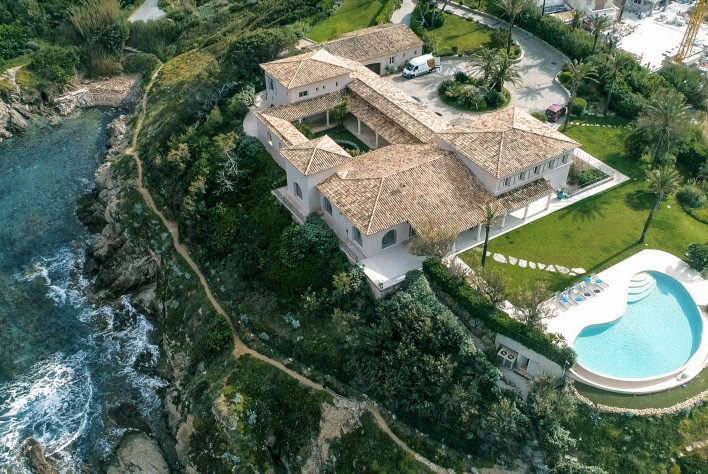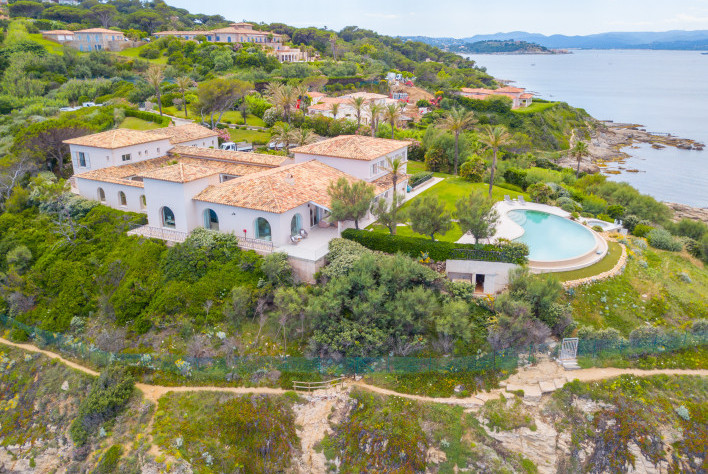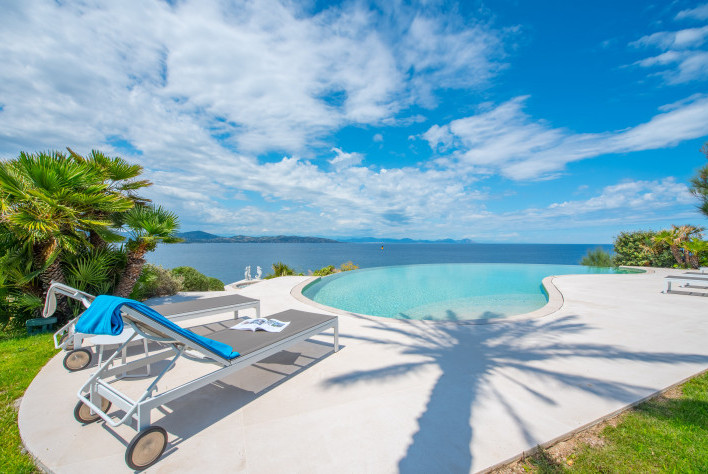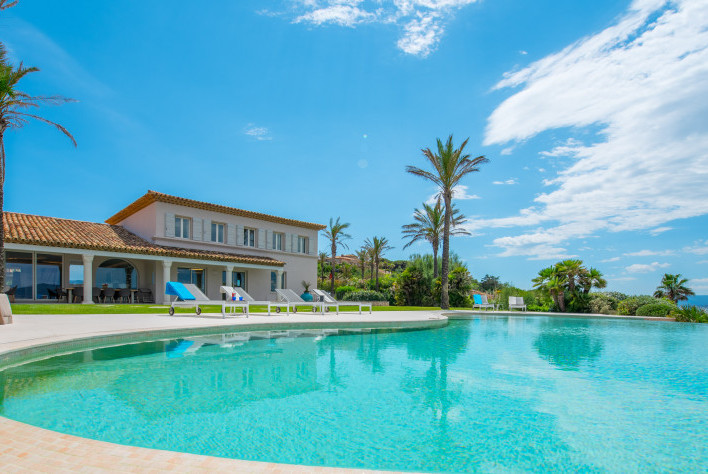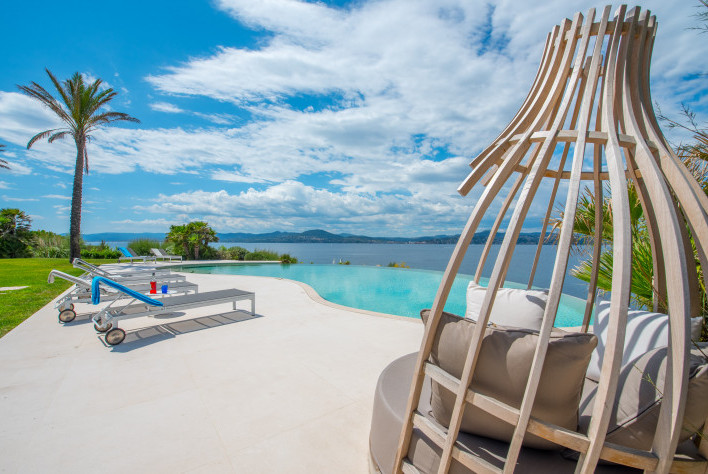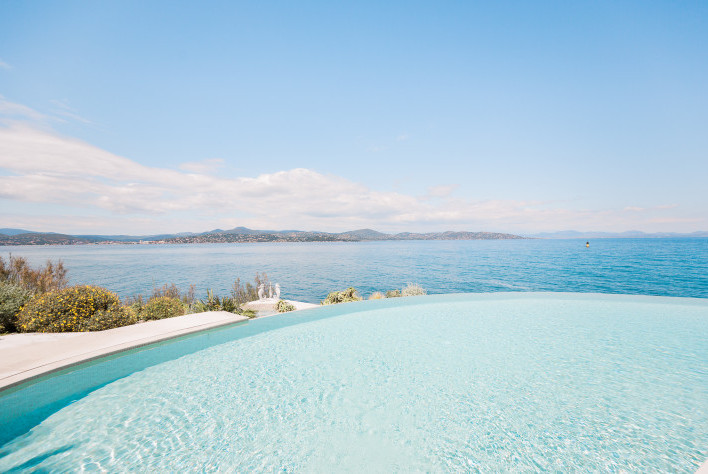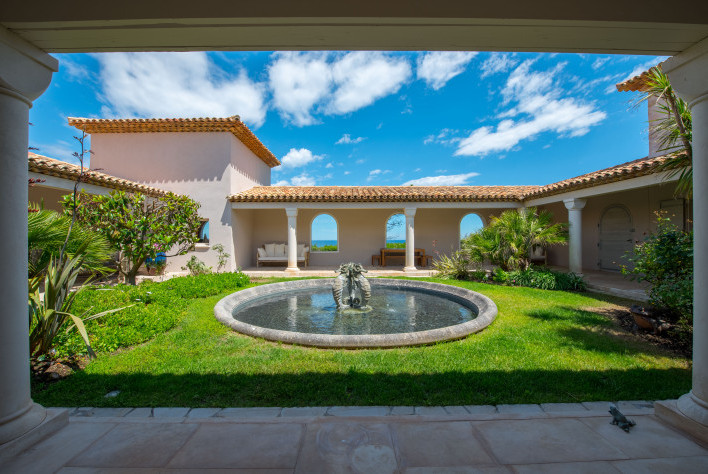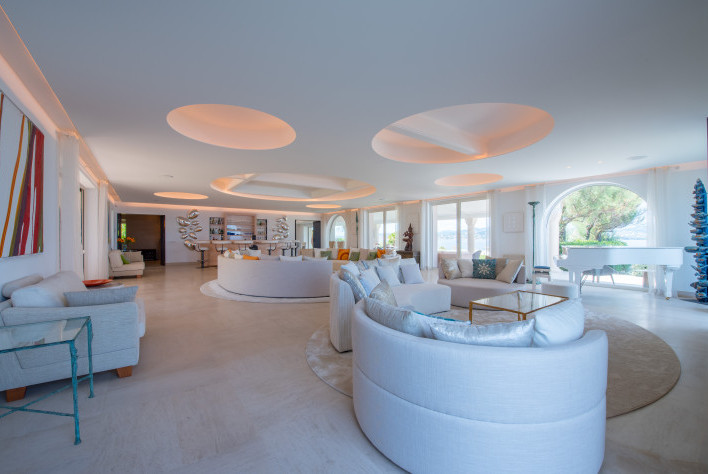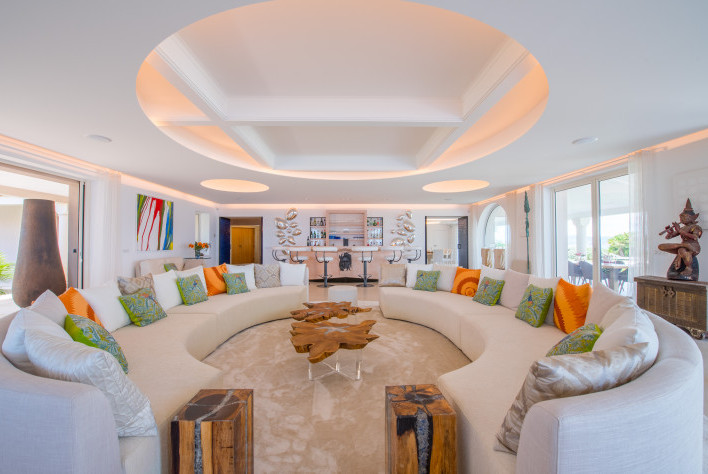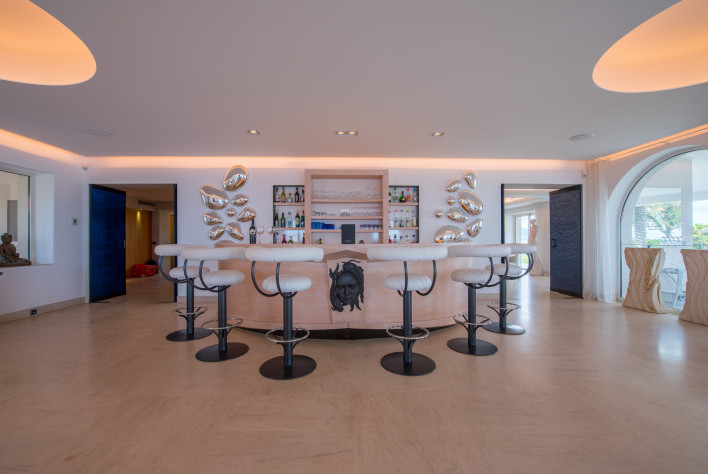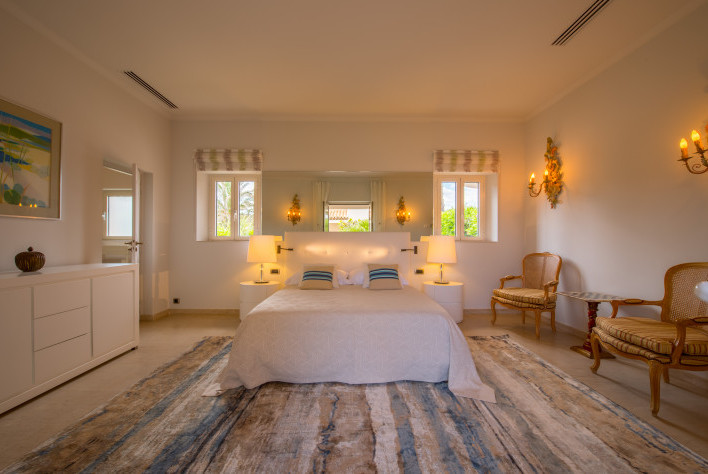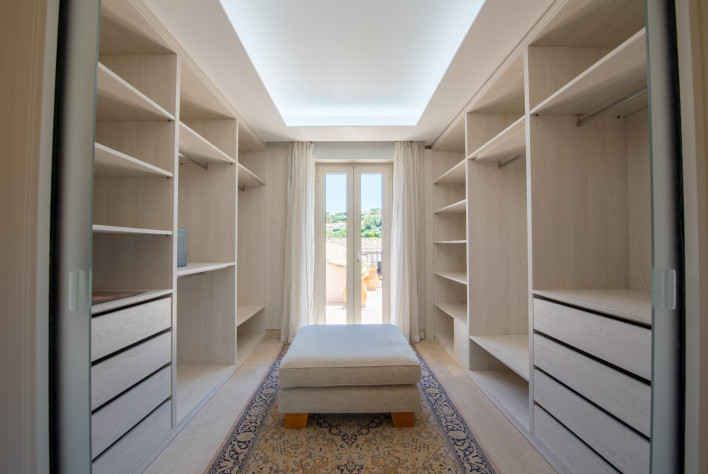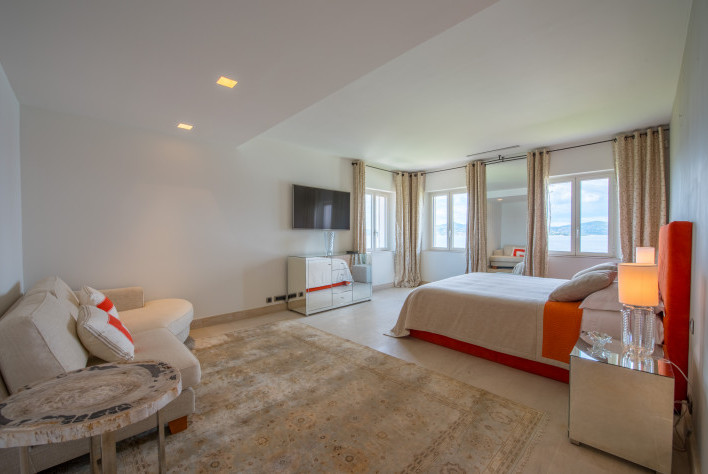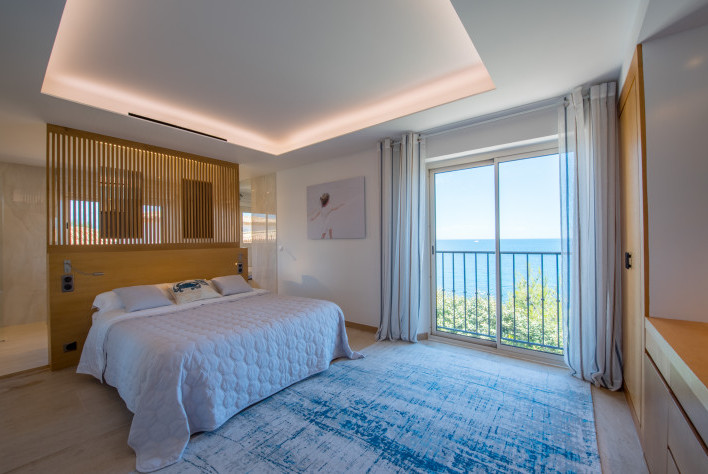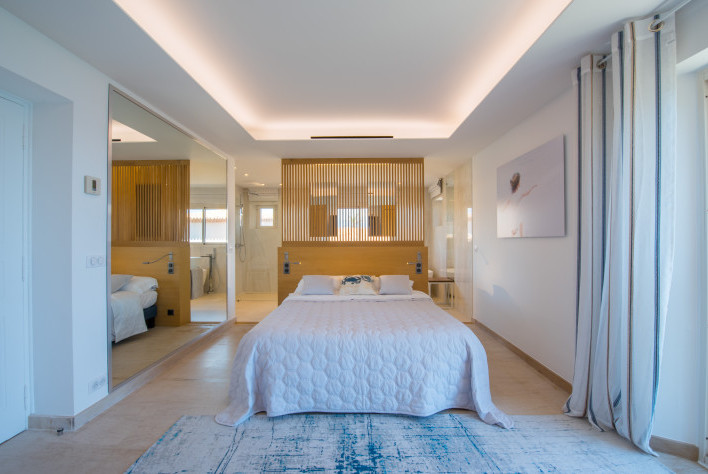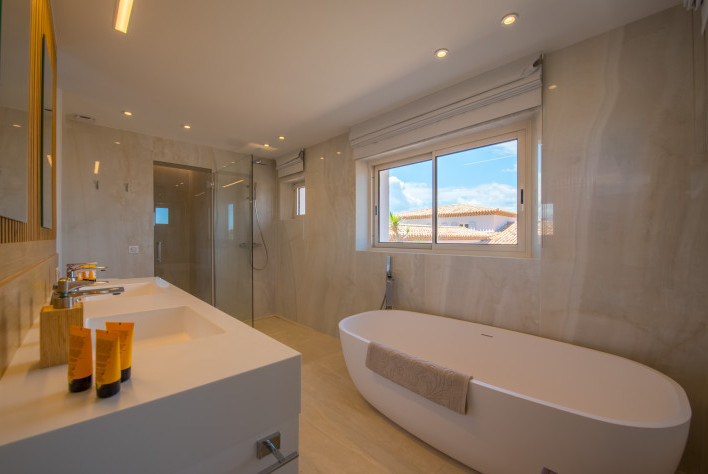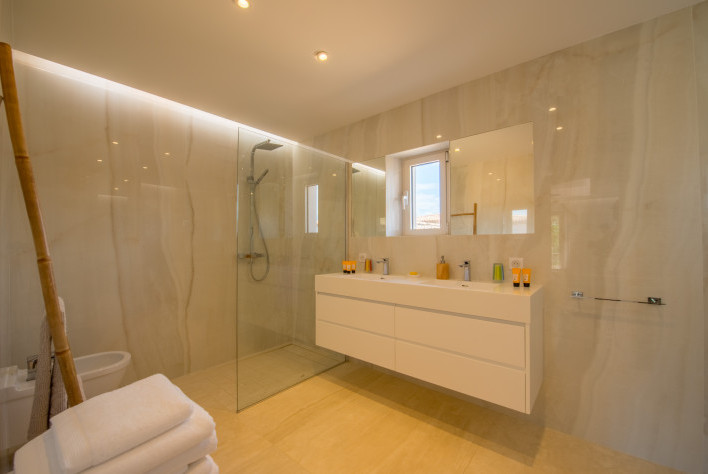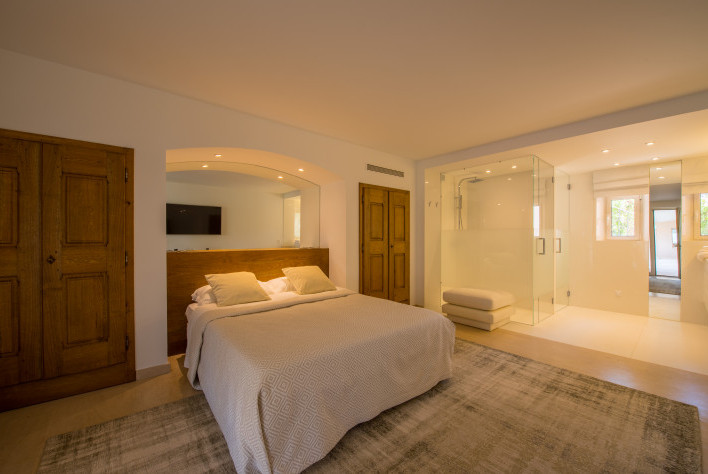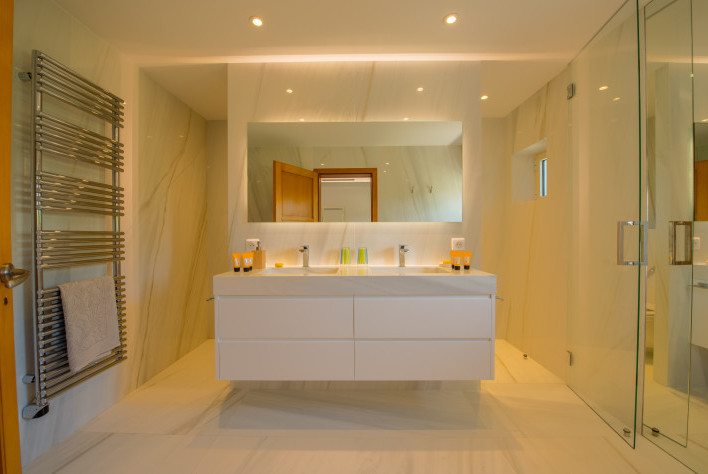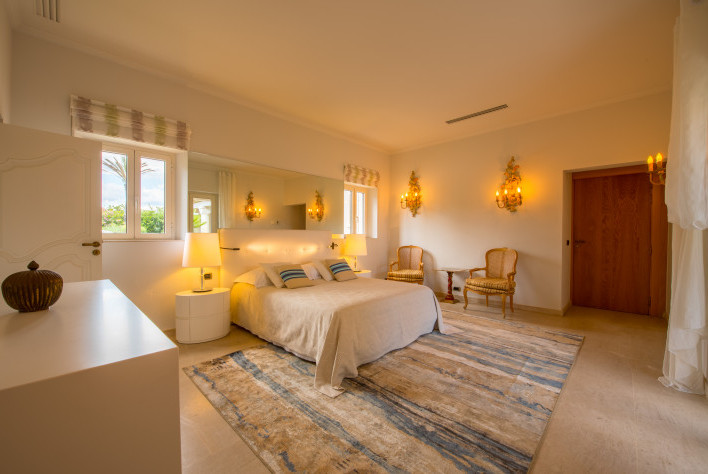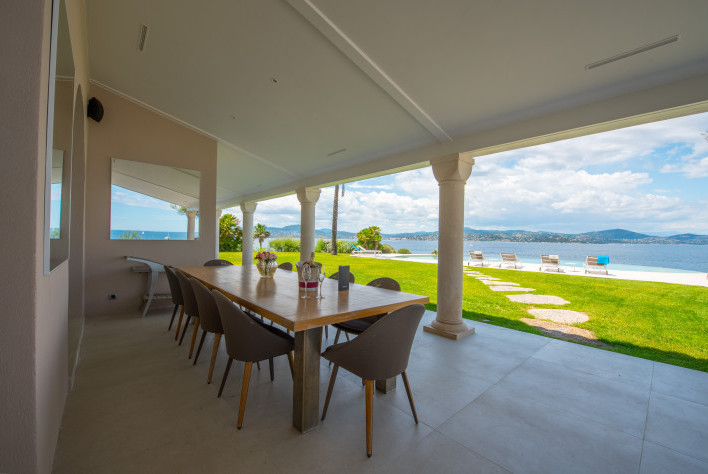 One of the most prestigious properties in the lush Parcs de Saint-Tropez - is available for rent on a weekly or monthly basis. Having been visited by the world's most admired celebrities, it is a coveted destination reserved for the select few.
At the heart of the Villa is its enormous stylish lounge (140 sq.m.) with large windows that give to the sea and incorporate the sublime beauty of Pointe de la Rabiou into the decor. Enjoy a warm conversation and a favorite cocktail at the bar, let your fingers run across the keys of the grand piano, or spend an evening relaxing in front of a modern fireplace. When feeling energetic, bump up the volume on the powerful audio system and customize the dynamic lighting with colors and flash patterns of your choice. The lounge has direct access to the pool and jacuzzi, so you can enjoy the 270-degree
panoramic view of the Canoubiers Bay at any moment. Revel in the scent of Mediterranean mist suspended in the heat of the southern sun. Next to the lounge is a bright and spacious dining room (30 sq.m.) with access to the kitchen and the outdoor terrace.
The Villa's inside patio is a great place to savor a quiet moment, to listen to the sound of the
fountain, to appreciate the fine aroma of roses.
Direct sea access opens many leisure opportunities. Go to a quiet beach to swim and sunbathe, or hike the trails and relish the views.

Amenities and services included in the rental:
• 10 large bedrooms, each equipped with a private restroom (shower/bath, toilet, bidet,
hair dryer), safe box, television, mini bar, air conditioning/heating
• Infinity swimming pool (17 m. long), heated all year round
• Jacuzzi with a panoramic view of the sea (8-person capacity)
• Sauna & Hammam
• Large, fully equipped kitchen
• Enclosed garage for 4 cars & outdoor parking area for 8-10 vehicles
• Helicopter pad
• Water, electricity, gas
• Garden, pool, jacuzzi, and fountain maintenance
• Bedding and towels
• Access pass to the private tennis courts in the Parcs de Saint-Tropez
Upon your request, we can arrange the following services for you:
• Airport transfer to and from the Villa by car or helicopter
• Service personnel (Chef of any category, butler, maid services, etc.)
• Organizing of events, cocktail parties, dinners
• Massage, spa, and beauty services
• Car / boat / yacht rental and chauffeur services
• Reservations of premium clubs and restaurants
Villa is also available for photo shoots, film and video productions, seminars, and
events. Prices are available upon request. The Villa can accommodate up to 80 persons
indoors, and 150-200 persons outdoors.